ContraForce supports multi-tenant use cases with the Global Command page. This article will provide an overview of the features included on the Global Command Page.
Overview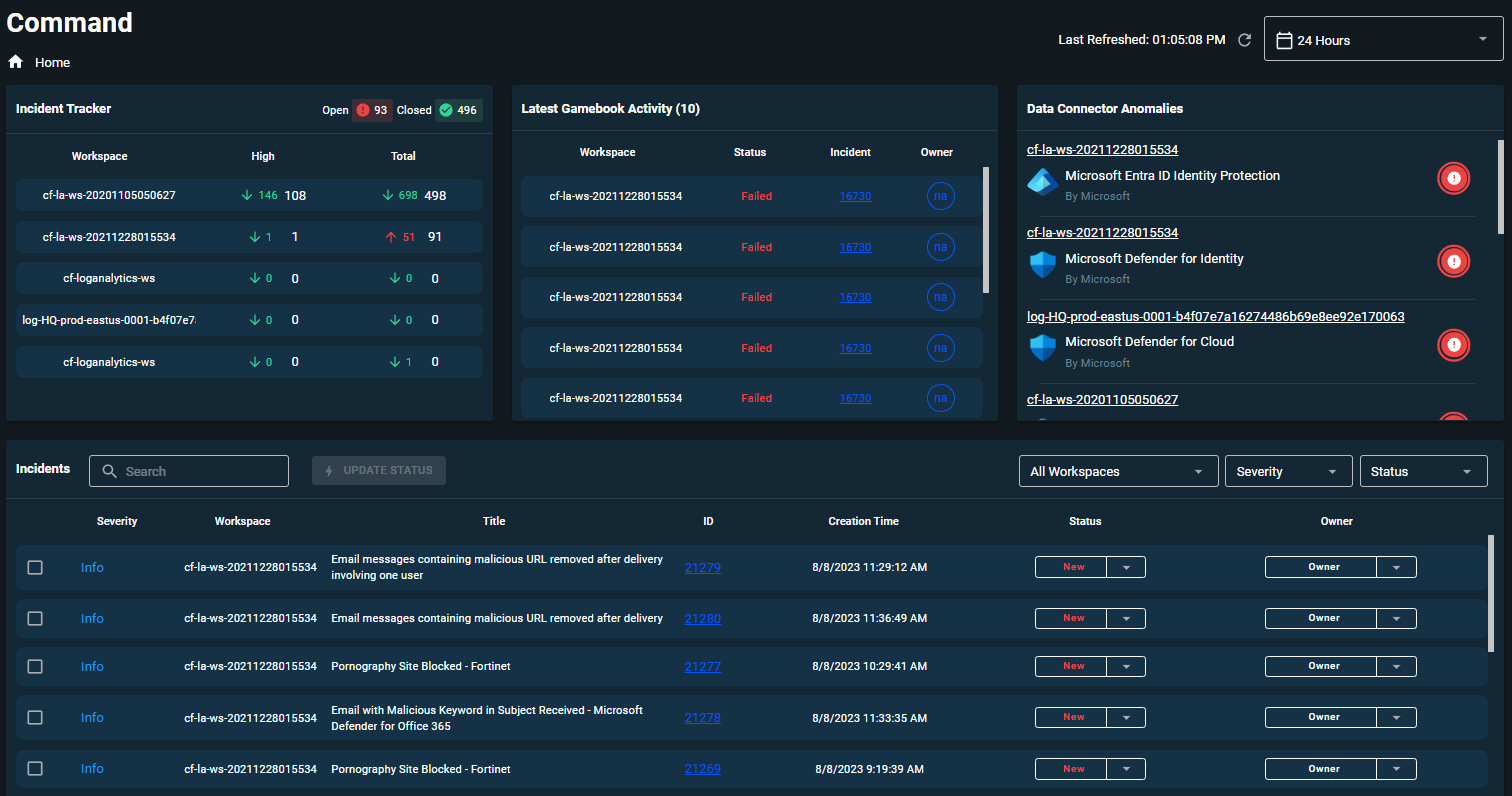 The Global Command page is used to manage multiple tenants through a single pane of glass. By default the page will show data for all connected child tenants. Workspaces can also be filtered to show a customized view. The Global Command page includes 4 data cards:
Incident Tracker

Shows the number of High severity incidents and total number of incidents per workspace

Latest Gamebook Activity

For each gamebook action that has been initiated, the Workspace, Status, Incident, and Owner are shown. The specific incident ID is shown and is hyperlinked to the incident overview card.

Data Connector Anomalies

Lists all detected data connector anomalies per workspace. The name of the data connector is hyperlinked to the workspace's Data Connector library.

Incidents

Incidents for all connected workspaces are shown by default. The incidents table can be filtered to show specific workspaces. The table can also be filtered by Severity and Status. Additionally, incidents can be bulk selected and updated as needed by the operator.
The table includes columns for the Severity of the incident, associated Workspace, Incident Title, Incident ID, Creation Time, Status, and Owner.
The Incident Details page can be accessed by clicking the Incident ID.
If you have any questions about the Global Command page, contact the ContraForce Support team at support@contraforce.com. We are happy to help.