This article will cover the basics of the Data Connectors Page in ContraForce. This page is where data connectors are managed.
Overview
The Data Connectors page is the primary page to manage any connectors that are streaming data into ContraForce.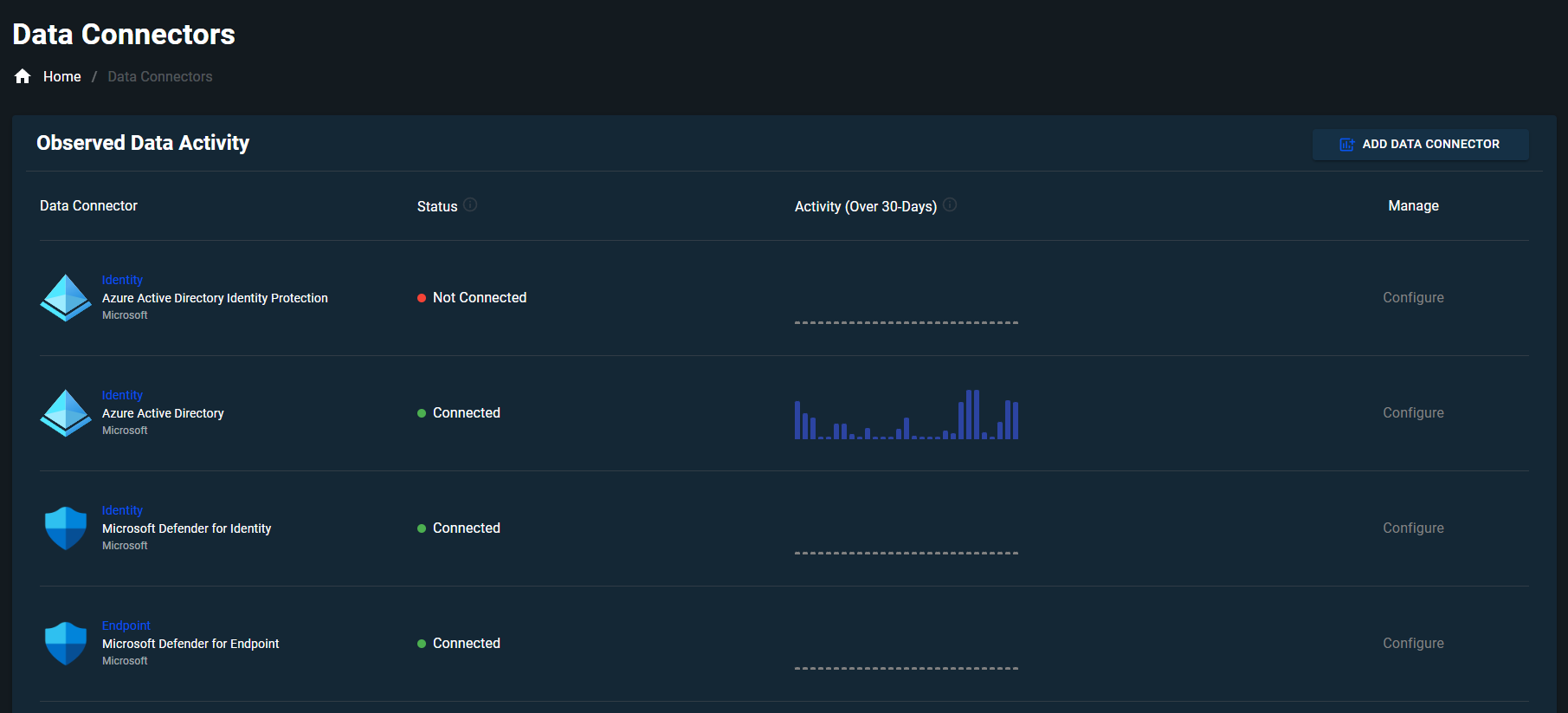 If you have any questions about which data connectors ContraForce can support, feel free to contact us at support@contraforce.com. We support hundreds of data connectors and are happy to walk you through what we can do with ContraForce.
On the Data Connectors Page there are multiple columns containing information per data source.
| | |
| --- | --- |
| Section | Description |
| Data Connector | Name of the data connector |
| Status | Connected or Not Connected |
| Activity | Shows the amount of alerts and events for a specific day over a 30 day period |
| Manage | Clicking "Edit" will open a secondary page where the data source can be disconnected |

Adding Data Connectors
On the Data Sources page, additional data sources can be added by clicking the "Add Data Source" icon on the top right. A pop-up will appear containing other data sources that can be connected. The popup shows the one-click data connectors that can easily be connected to ContraForce without any assistance from the ContraForce Security Engineers. ContraForce supports hundreds of other sources in addition to what is shown on the popup. If you need add a source that you do not see listed, please do not hesitate to reach out to our team.

Once all required data connectors have been selected (click blue lighting bolt icon) click "Add Data Connectors" on the bottom of the page. Under "Manage" click "Configure" and complete any required steps.